Stop hair loss and achieve luscious hair!
On average, most people lose about 100 strands of hair a day. But this number can skyrocket with external causes such as stress, pollution, inadequate haircare or hairstyle (think about that tight bun or ponytail), but also internal causes, hormone imbalance, deficiencies (poor diet), and lead to alopecia. But no panic, if you start noticing a receding hairline or thinning areas, know that there are non-invasive and invasive treatments to prevent them and to get a healthy scalp and luscious thick hair!
Hydrafacial Keravive
Healthier-looking hair starts with a healthier scalp! HydraFacial Keravive is a unique, relaxing treatment designed to cleanse, exfoliate, nourish, and hydrate the scalp for healthier and fuller-looking hair for all skin and hair types. It's a first-of-its-kind 3-step treatment that includes an in-office component, as well as a 30-day take-home spray. After just 1 treatment, patients reported improvement in scalp itchiness, scalp dryness, scalp flakiness, and hair fullness. Following the full course of treatments, 75% of patients reported improvement in hair fullness, and 72% reported improvement in overall hair appearance!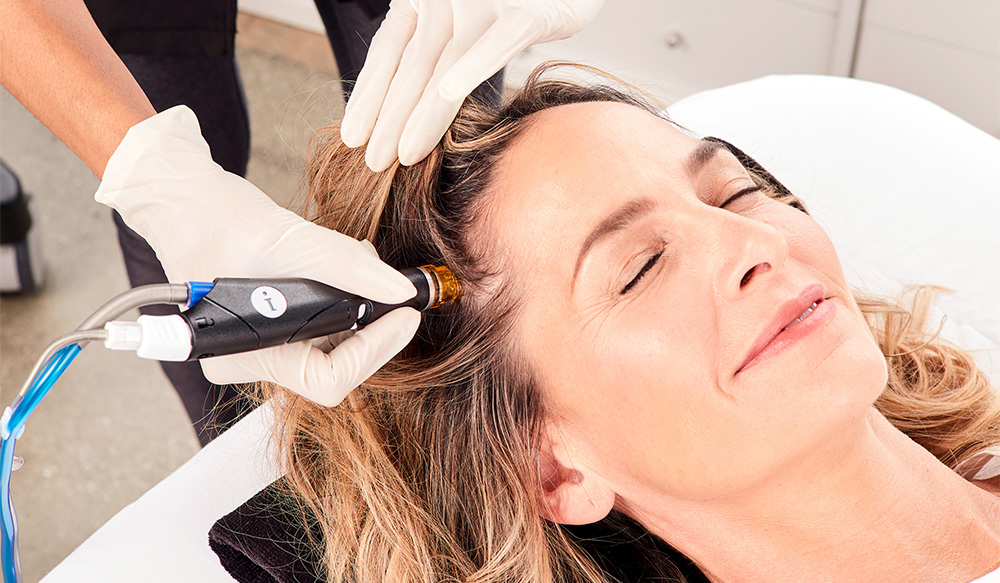 Hair Restoration
Hair Restoration is a three-step treatment that boosts hair growth, cell regeneration, and the formation of new blood vessels by using the patient's own blood. The benefits of Hair Restoration for people dealing with alopecia are amazing as it improves hair caliber and hair growth for about 4 to 6 weeks after the treatment (with a protocol of one session per month for 3 months). prevents hair loss, and stimulates hair growth, with no downtime!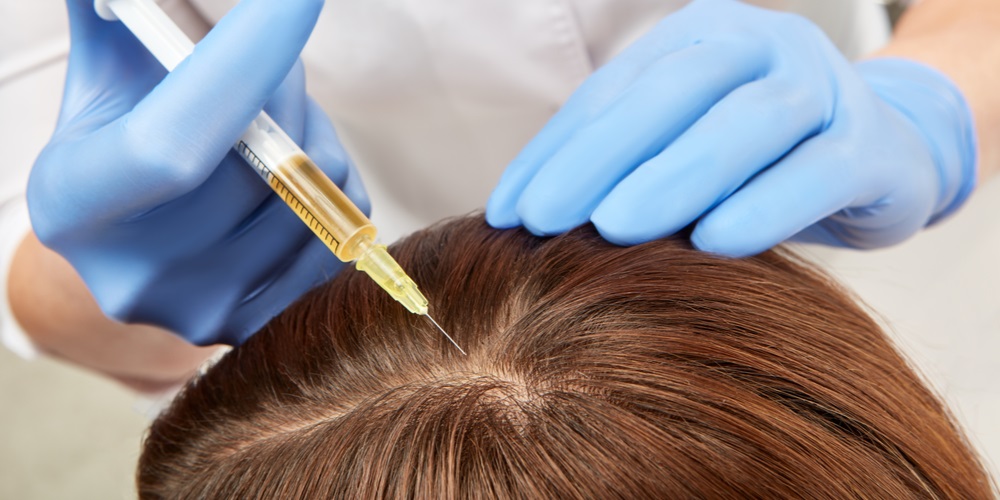 Hair Transplant 
A hair transplant is a surgical procedure performed to restore hair by removing hair follicles from a donor site of the scalp to a bald, or balding, area known as the recipient site. This procedure is used to treat scalp baldness and hair thinning but can also be used to restore eyebrows, and beards, or to fill in scars. At Clinique des Champs Elysées we Combine cutting-edge technology and skilled hair restoration techniques of hair transplant to harvest, collect, and implant individual follicular grafts for full, dense, healthy hair.