Flawless skin!
Erase signs of aging, sun damage, dark spots, and hyperpigmentation with BBL Hero! This corrective phototherapy treatment induces the body's natural healing process for improved elastin and collagen production leaving your skin luminously glowing and flawless! Combined with the most sophisticated micro-needling treatment with radiofrequency, Virtue RF, your skin will get firmer, smoother, and more youthful!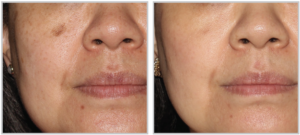 Expires on September 30th.
Specials can't be combined with other discounts.