Hydrafacial
3 treatments in 1!
Deeply cleanses, exfoliates, and hydrates 
Get the best skin of your life with HydraFacial. Patented technology cleanses, extracts, and hydrates skin with only one session. Boosted with super serums made from nourishing ingredients, HydraFacial will create an instantly bright, and glowy complexion in just 3 steps!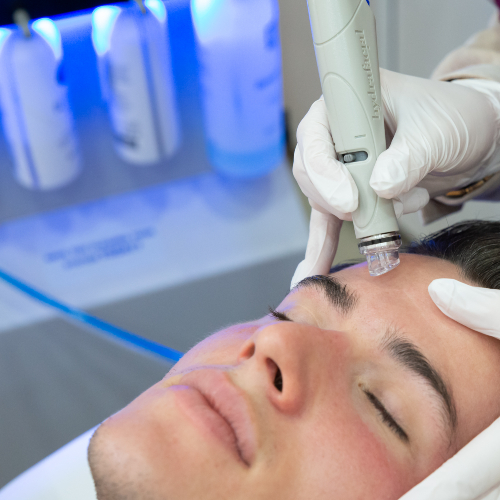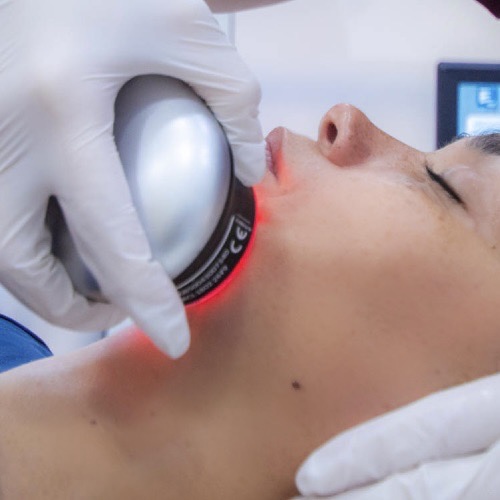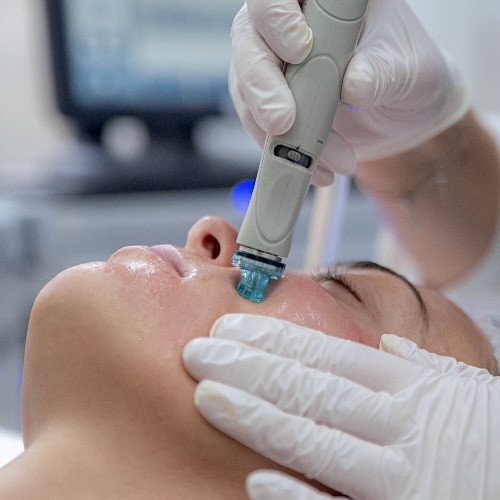 What is it?
An all-in-one facial that uses a unique, patented Vortex-Fusion delivery system to exfoliate, extract, and hydrate the skin. Suitable for all skin types to address all skincare needs: hydration, tone and texture, pores, and congestion.
How it works/technology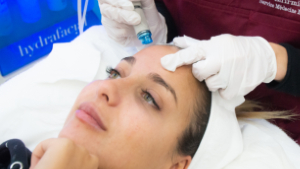 The spiral design of HydroPeel® Tips, used in conjunction with the HydraFacial proprietary vacuum technology and serums, creates a vortex effect to easily dislodge and remove impurities while simultaneously delivering hydrating skin solutions.
Benefits
Brighten Complexion

Improve Overall Skin Texture

Improve Signs of Aging (fine lines)

Reduce Appearance of Large Pores

Treat Mild-to-Moderate Comedonal Acne
Hydrafacial options
SIGNATURE HYDRAFACIAL
A 40-minute skin treatment that deeply cleanses, extracts, and hydrates the skin with our exclusive serums filled with antioxidants, peptides, and hyaluronic acids. The Signature HydraFacial is suitable for all skin types and gives immediate results for a bright, clean, and glowy complexion.
DELUXE HYDRAFACIAL
A 50-minute skin treatment that includes all of the essentials of the Signature HydraFacial with the addition of boosters and LED light therapy. This invigorating bonus helps to further address common signs of aging, including fine lines, wrinkles, blemishes, and a dry, dull complexion.
DELUXE HYDRAFACIAL, JLO BEAUTY BOOSTER
Get the JLO Glow! The new JLO BEAUTY® Booster was created to help you feel confident in your skin, and delivers fresh, dewy results you'll see–and feel–instantly! This nutrient-rich booster combines eastern and western ingredients to help tighten, brighten, and hydrate skin. It's the perfect Hydrafacial add-on for a show-stopping, dewy-fresh glow, and smooth, soft, supple skin!
PLATINUM HYDRAFACIAL
Experience the ultimate facial experience with Platinum Hydrafacial! This 115-minute skin treatment begins with the detoxification process of lymphatic therapy. Continues with a deep cleanse, extraction and hydration while addressing specific skin concerns, and concludes with a hydrating mask and LED Light Therapy.
+ Dermaplane Add on!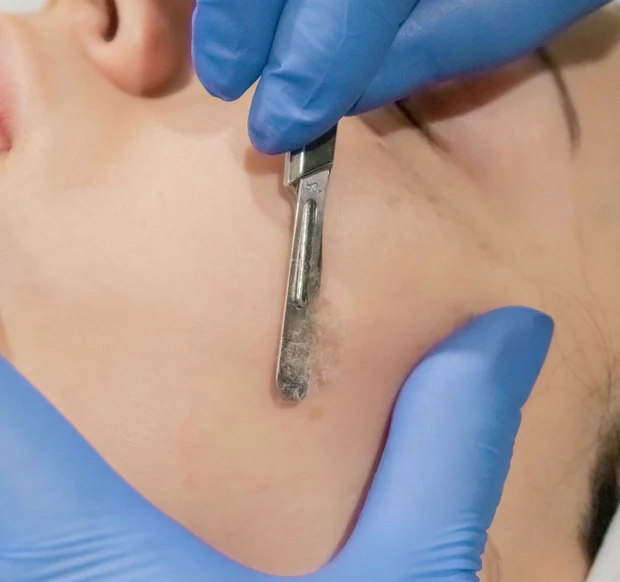 Dermaplane is a minimally invasive cosmetic procedure for your skin available at Clinique des Champs Elysées New York Medspa. It's a manual gentle exfoliating technique performed with a dermatome (sterile blade) on the skin to remove the outermost layer of dead skin cells from the epidermis,  "peach fuzz" (facial hair), and acne scars. Quick, painless, and effective, it's the perfect preparation for your Hydrafacial as Dermaplane provides super-smooth, bright, and even skin!
Results
HydraFacial delivers instant and long-lasting results. With ongoing treatments you'll notice improved hydration, minimized dark spots, and  a bright, glowy complexion.
BOOK YOUR TREATMENT TODAY
BOOK YOUR TREATMENT TODAY