Skin rejuvenation without surgery!
Looking for the best microneedling in NYC? Clinique des Champs Elysées New York Medpsa provides the most sophisticated microneedling with radiofrequency treatment, Virtue RF!
Microneedling is one of the most popular skin treatments to stimulate cell renewal and promote collagen and elastin production, with superior clinical results. It will not only help with skin tone and texture, but also address sagging skin (on the face, neck, hands, and body), scars, fine lines, and wrinkles! At Clinique des Champs Elysées New York Medspa, we deliver microneedling with Virtue RF. Virtue RF utilizes Radiofrequency (RF) energy with Microneedling providing both epidermal resurfacing and deeper dermal remodeling. This unique combination stimulates the skin's structural proteins, including collagen and elastin resulting in firmer, tightened, and youthful-looking skin.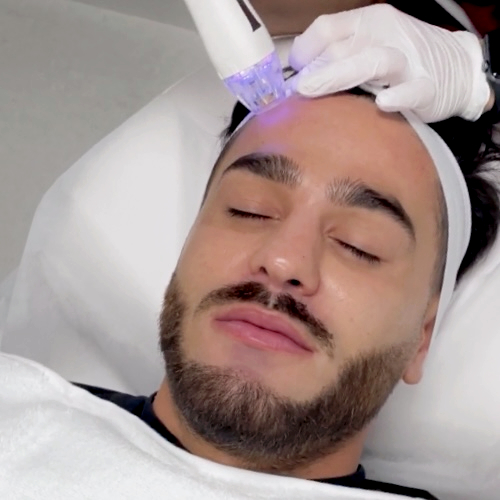 How does it work?
The process of microneedling is simple: tiny, sterile needles are applied deep into the dermis of the skin (the layer that lies under the epidermis). These needles create microscopic channels deep within the dermis to stimulate natural collagen production and deliver radio-frequency heat energy to promote collagen and elastin to both tighten and lift the skin.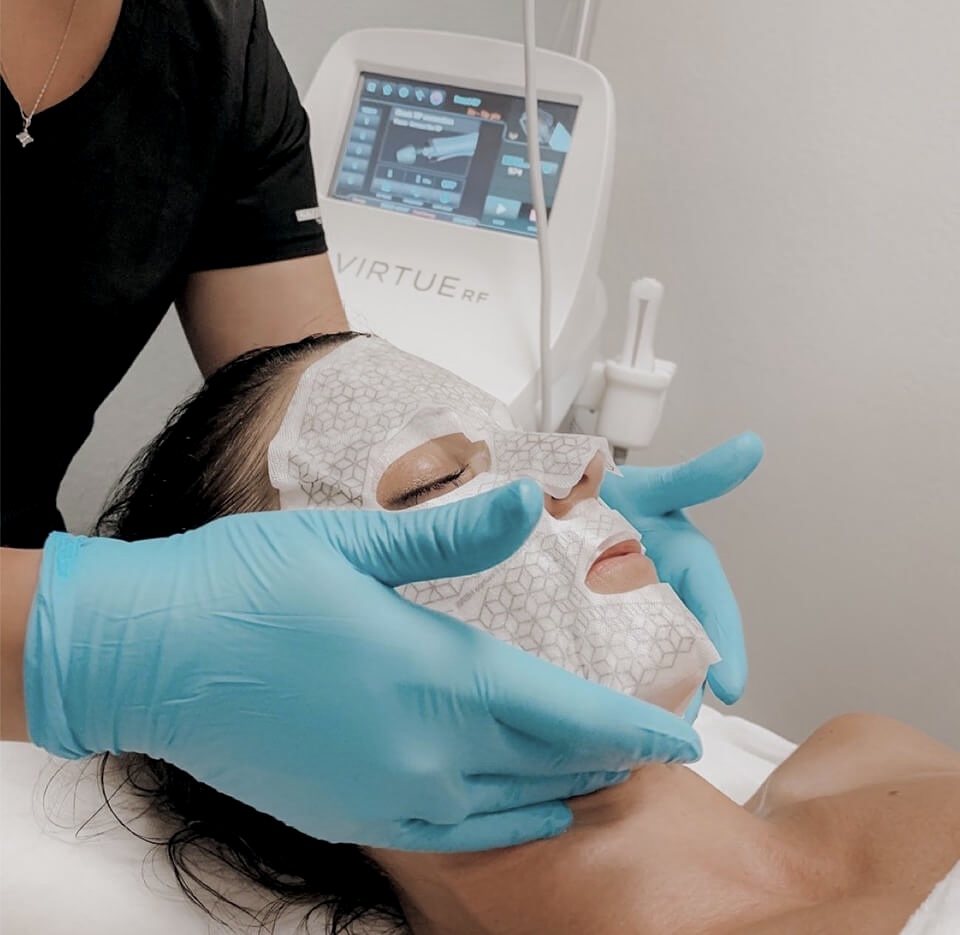 Virtue RF mask
Our RF Microneedling includes a Virtueelectro current post-treatment mask! An Enriching Mask infused with antioxidants, vitamins, moisturizing, and anti-inflammatory properties to soothe the skin. To activate this Enriching Mask, overlay a second Empowering Mask that uses patented Tissue X™ technology to deliver ingredients deeper into the skin with an ion-induced current.
BOOK YOUR VIRTUE RF SESSION HERE!